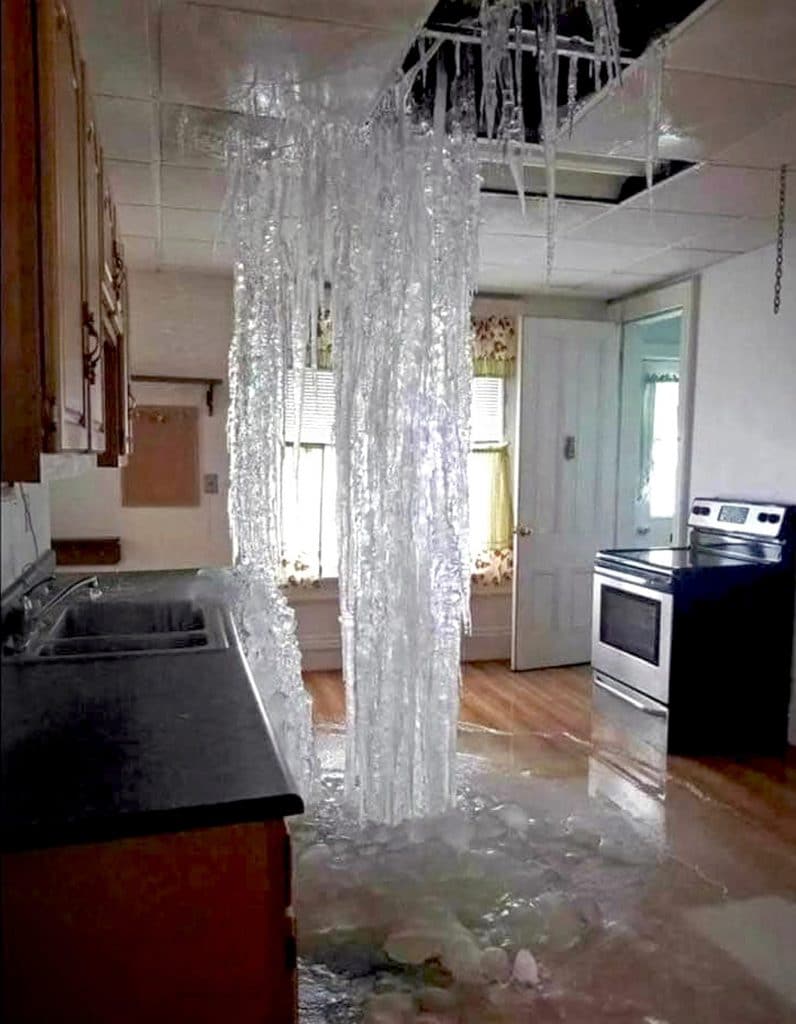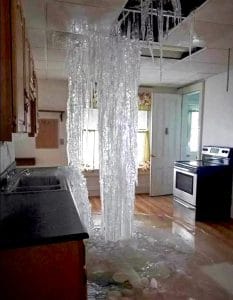 It doesn't take much for a natural disaster to turn into a water crisis. Weeks after power was restored to Texans impacted by the 2021 Winter Storm Uri, hundreds of thousands of Texans still didn't have running water.
Extreme weather and disasters like the western wildfires can impact a community's water access for months and even years.  Combined with long-standing infrastructure issues, risks increase that disasters will bring on more catastrophic failures such as what we saw in Texas, according to VOX.
Disaster resilience planning needs to include plumbing resiliency. The easiest way for municipalities to mitigate post-disaster human suffering, as well as the budget-breaking temporary fixes such as trucking in fresh water supplies, is to build plumbing resiliency into construction codes before disaster strikes.
Being able to quickly recover from disasters is only one part of the plumbing resiliency challenge. Other resiliency considerations include affordability/equity, water safety, and drought.
IAPMO's Uniform Plumbing Code® (UPC), Uniform Mechanical Code® (UMC), and National Standard Plumbing Code® (NSPC) contain important hazard-resistant provisions related to drought, earthquakes, fires, floods, storm surges, energy surges, and wind,  improving the resiliency of communities across the United States. How can these codes help your community? See below for several ways.
Water Safety and Affordability
The UPC Appendix M, the Water Demand Calculator, is an updated pipe-sizing formula for single and multifamily buildings that accurately predicts peak water demand to determine correct pipe sizes.
Right-sized plumbing pipes promote safer water by reducing stagnation time through smaller diameter pipes, thereby reducing the potential for bacterial growth.
It also promotes housing affordability by reducing costs associated with unnecessarily large pipe diameters and promotes sustainability by reducing the carbon footprint from manufacturing over-sized pipes.
The UPC Appendix M can be adopted by any jurisdiction, as it coordinates with all model plumbing codes.  Being able to provide an integrated solution that solves multiple plumbing resiliency challenges is what the UPC is all about.
Plumbing Resilience Provisions in the UPC  vs.  IPC
The UPC and IPC both address disaster resiliency in one way or another. However, the plumbing resiliency provisions found within the UPC either meet or excel the provisions found in the IPC.
The UPC has the necessary requirements to address:
Affordability
Social Resiliency
Protection of Piping and Structures
Fire
Protection of Buried Piping
Piping Supports
Flooding
Drought/Leak Detection
Wind
Heatwaves/UV Protection
Blizzards/Freeze Protection
Earthquake/Earth Movement
Contamination of Water
Best Practices for Properly Installed Systems
Legionella Control
As plumbing professionals know, "the details make all the difference." Two of the biggest challenges identified by a number of plumbing organizations, Legionella and leak detection, are not even addressed in the  IPC. Neither does the IPC have language address strapping requirements of water heaters in seismic areas to prevent them from falling and causing injury.
Disaster Resilience Provisions in the UMC vs IMC
The UMC takes several approaches to addressing risks posed by various hazards events and disasters, providing protection from such events, including, but not limited to, earthquakes, hurricanes, fires, tornadoes, flooding, storm surges, hailstorms, energy surges, and extreme heat and cold.
Additionally, the UMC includes strategies for protecting structures and occupants, including provisions associated wind and rain loads, protecting openings from debris and pests, preventing water intrusion, and provisions for building enclosures, including walls and roofs, to help with wind resistance of materials. The UMC address requirements for buried piping, while the IMC does not address such requirements.
Some of the key areas included in the UMC are as follows:
Resilient heating, cooling, and ventilation systems.
Emergency lighting.
Protect equipment from snow and ice.
Duct and pipe insulation.
Reduce vulnerability to wind damage.
Flood prevention.
Protection from extreme temperatures. Extreme heat or cold can take a toll on a building's mechanical system.
Resilience to power outages.
Resilience to rot, mold, and mildew. Air barriers. Condensation. Sealing. Insulation.
Food safety and preservation (walk in coolers and freezers)
Air leakage prevention
Renewable energy – Solar and Geothermal
Seismic straps, hangers and supports
Leak detection (refrigerant and fuel gas)
Flood protection
Overflow protection
Drainage
Noncombustible materials
Fire-resistant materials
Protection of potable water
---
PHOTO COURTESY OF THE DAILY PRINCETONIAN