Interested in a trade career, but wondering about the long-term career path? Randy Lorge keynoted the 2023 Associated Schools of Construction (ASC) Competition and we're sharing his remarks on how his plumbing vocation led to a career in teaching and service.
---
I'm proud to be a third-generation plumber. But for the first 20 years of my life, that was the last thing I wanted.
For many years, my grandpa was the only plumber in Bear Creek, Wisconsin – the small town where I grew up. My dad grew up working as his helper and eventually went on to become a plumber as well. Dad moved on to become a union plumber where he worked on large projects like apartment complexes and water and sewage treatment plants until he retired in 2006.
I never saw myself getting into the trades.  I wanted to strike out on my own path, so I went to Fox Valley Technical College in Appleton, Wisconsin, where I earned an associate's degree in flexographic printing.
After graduating, I worked for about three years as a press operator. I was good at it, but there was just one problem: I got bored with the job! It didn't challenge or satisfy me. I wanted to work more with my hands, solve problems, and I wanted my work to improve the lives of others.
So, what else does the son of a plumber do when he's at a crossroads in his career? You guessed it – I finally figured out that I was destined to be a plumber.
---
Related article:
Most people applaud business owners who build successful businesses that create jobs. The Wall Street Journal celebrates them all the time. The IAPMO CEO asks what is different about plumbers?
---
Getting Into the Industry
I got an apprenticeship with Olson Plumbing, a small commercial plumber. Over the next four years, my training involved both hands-on learning in the field and going to school. It was in the classroom where I gained my proficiency in the plumbing code, which details the requirements for designing and installing plumbing. I was instructed on pipefitting and welding, blueprint reading, rigging and lifting, and isometric drawing. My apprenticeship provided me with all the things I needed to become a licensed plumber in the state of Wisconsin.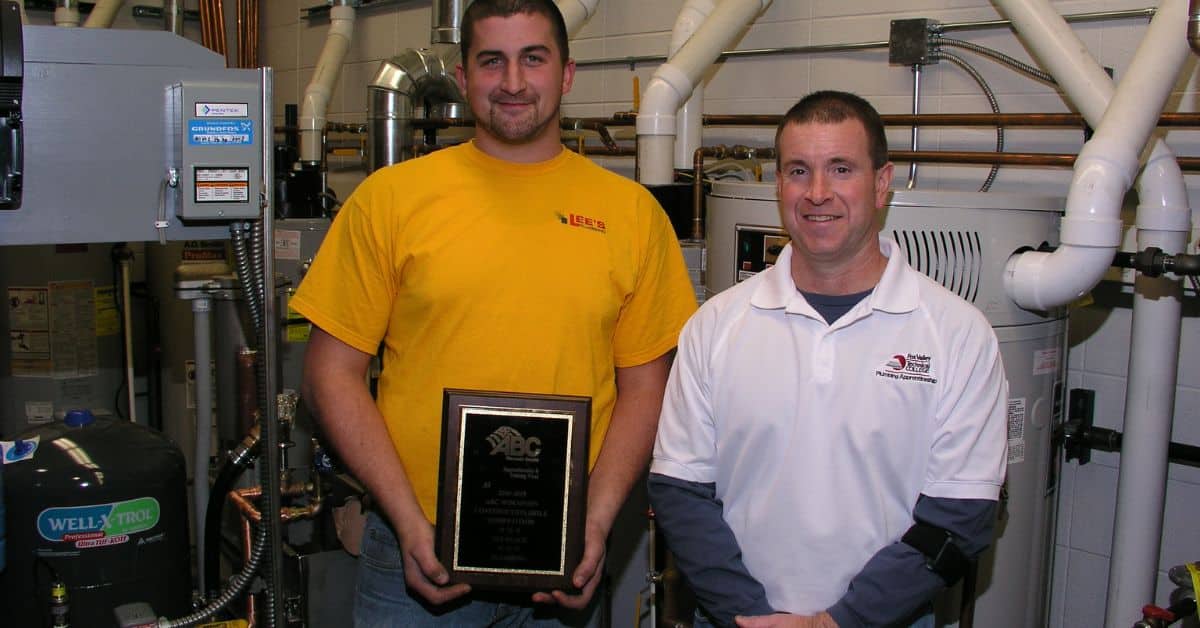 Teaching and Its (Unexpected) Rewards
I had only had my plumbing license for about a year when I was excited to learn that my local union wanted me to teach plumbing codes. I couldn't think of a more important subject to teach. A plumber is taught that code is the core of plumbing and that "living by the code" means keeping our families and communities safe and resilient.
For three years, I worked as a plumber during the day and taught at our training center as a part-time instructor in the evenings. I soon learned something important that has stayed with me throughout my life: the bigger the challenge, the more driven I am to do it.
I was happy with this arrangement, but then opportunity knocked again, and I was faced with another decision that could take me down a new "less traveled" road.
A full-time position as an Instructor of Plumbing Apprenticeship had become available at Fox Valley Technical College – the same school I had originally attended for my training in plumbing. I applied and was offered the position.
I took great pride in my new job in the classroom. I was dedicated to ensuring that when students left my program, they were well-prepared for their journeyman exams, that they would gain the knowledge they needed to succeed, and take pride in knowing they were doing meaningful work that had a huge impact on human health.
Over the next 20 years, I taught hundreds of students and I consistently explored new ways of reaching them. To do that I developed:
A hands-on Plumbing Lab, where we set up mock plumbing activities. Students could do everything from installing plumbing to troubleshooting and repair techniques. It brought the code they were learning to life.
The first plumbing-related "learning objects" for the Wisconsin Technical College System. These were interactive animations where code could be applied to various facets of plumbing and the student determined the correct outcome of a process by inputting information.
The first online plumbing code review course for the Technical College System.
In-person and online continuing education training for both journeyman and master plumbers, as well as YouTube training videos.
I just wanted to be creative and give my students every opportunity to succeed, but word started getting out about these offerings, which opened the door to a new opportunity that might never have happened otherwise.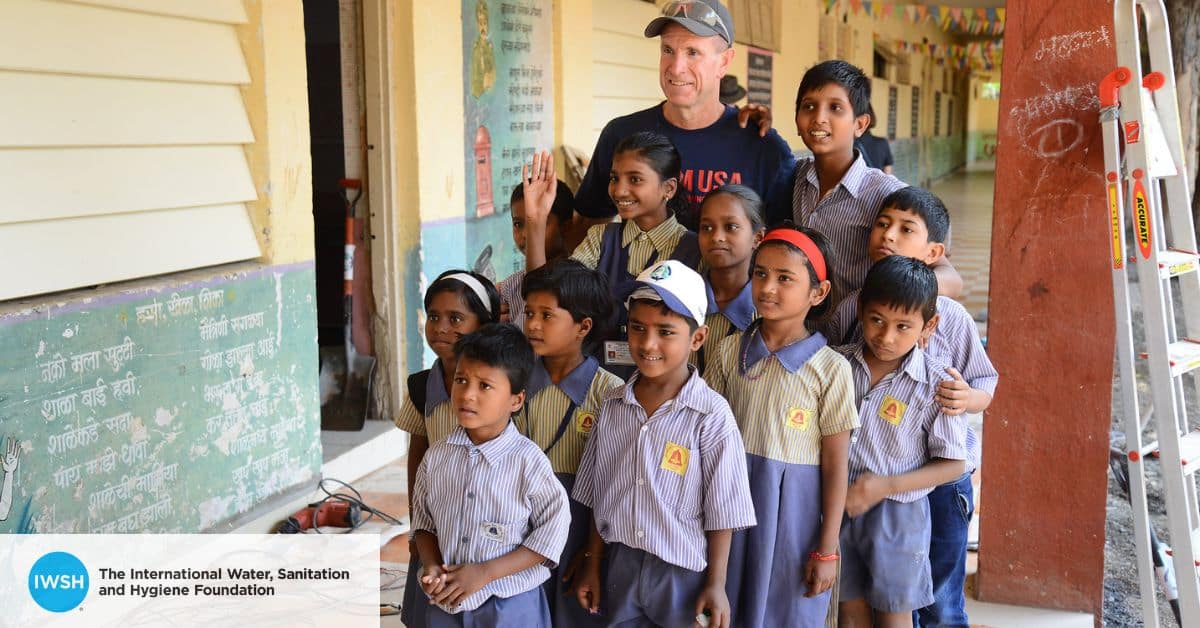 Learning About Global Plumbing Challenges with IWSH
In 2015, I got a call from Doug Nelson, a professor at the Milwaukee School of Engineering. He'd heard about the creative education resources I'd developed and wanted me to recommend some students to participate in a project with the International Water, Sanitation and Hygiene Foundation (IWSH), a foundation formed by the International Association of Plumbing & Mechanical Officials (IAPMO).
IWSH solicits volunteers from the industry who partner with communities all over the world to solve plumbing challenges in areas that struggle to provide potable water and safe sanitation. In addition to choosing two talented apprentices to work on a project in India, I was asked to help coach the team.
I remember landing in Mumbai and arriving at the hotel, which was surrounded by palm trees and majestic water fountains. It was so beautiful, it made me question why we were there and what our value could be.
But within an hour of leaving the city, we entered a very different world. A world of poverty, with garbage littered all over the streets, where people struggled to find running water to drink, bathe, or use for sanitation.
Our destination was a school in a city called Nashik that had more than 400 students, but didn't have a functional bathroom. The room that was meant to be the kids' restroom, was one of the most gut-wrenching places I'd ever seen. We made a difference in that school simply by installing a functioning bathroom.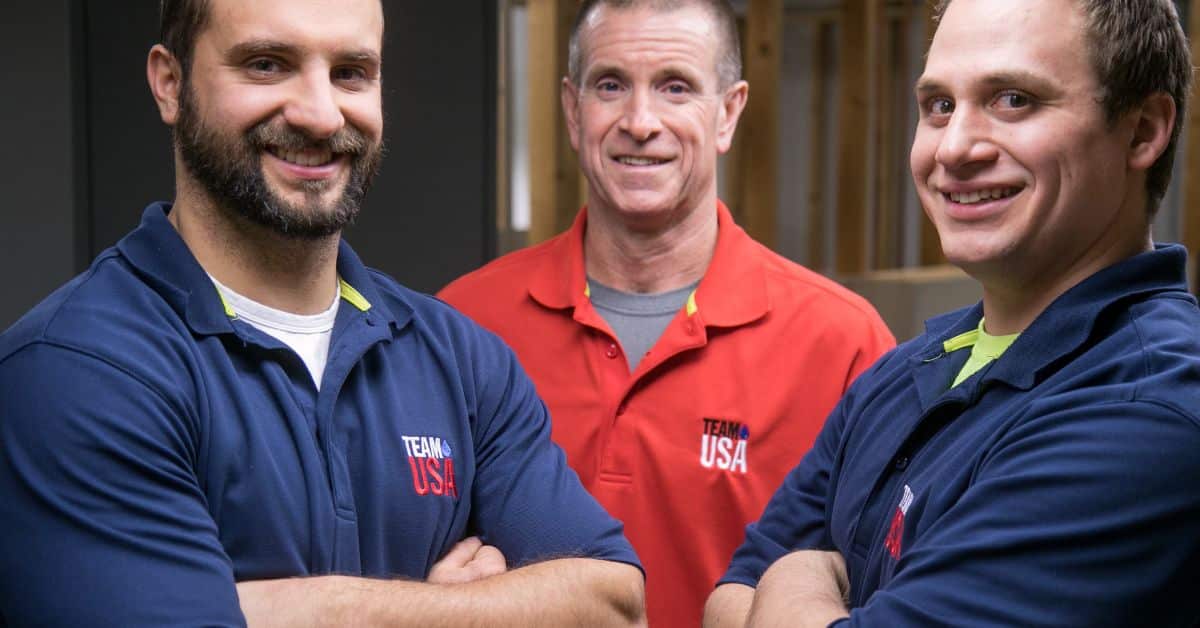 Taking on Sanitation Challenges Globally and Here at Home
After that trip to India, I became more involved in IWSH, and I got to learn more about the work being done by IAPMO, the organization that funds it. IAPMO develops the model codes for plumbing, mechanical, swimming pools, and solar energy, and works to meet the specific needs of communities both in the United States and abroad. By doing this, IAPMO ensures that systems being built and inspected in these jurisdictions are safe and efficient for all citizens.
Over time I got involved in other IAPMO efforts, including serving on its Education and Training Committee. Two years after I joined the committee, I was offered an opportunity to teach a weeklong plumbing class to professors from various universities across Indonesia, which was an incredibly meaningful experience.
By this time in my career, I was amazed by the opportunities I'd had and couldn't imagine how I would top everything I'd already been blessed with. Just four years after becoming involved with the IWSH Foundation, I got my answer when I was  offered – and accepted – a job that combines both of my passions: I am now IAPMO's Director of Workforce Training and Development and an IWSH Foundation North America Program Director.
I'm continuing to make a difference in the plumbing industry by conducting training while also helping to facilitate more philanthropic work in the U.S. – where more than two million people still don't have access to running water and sanitation.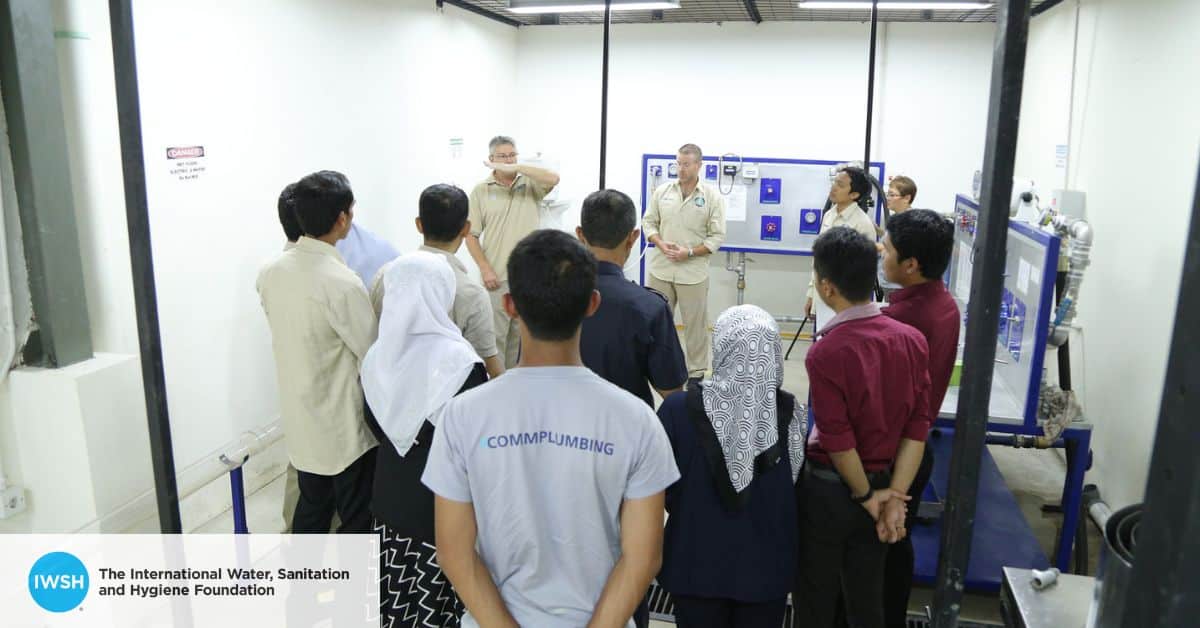 Lessons from a 35-Year Career
For a successful career in plumbing, here is my advice:
Follow your passion. You are not meant to be average!
Always be open to new and challenging opportunities, and continue to seek out new challenges throughout your life and career.
Embrace change. It can be scary to do something you've never done before, like teaching or flying to India, but you'll never grow and evolve and improve if you don't test yourself.
Never stop learning. Stay curious, ask questions, and seek out new ways of doing things. Sign up for advanced training courses when you can, and seek out mentors.
The more I learned, the more I valued the core principles of plumbing: to ensure access to safe water and sanitation for all by installing and maintaining plumbing to protect the health, safety and welfare of the public and the waters of the state.